Events Calendar
September 2023

| S | M | T | W | T | F | S |
| --- | --- | --- | --- | --- | --- | --- |
| | | | | | 1 | 2 |
| 3 | 4 | 5 | 6 | 7 | 8 | 9 |
| 10 | 11 | 12 | 13 | 14 | 15 | 16 |
| 17 | 18 | 19 | 20 | 21 | 22 | 23 |
| 24 | 25 | 26 | 27 | 28 | 29 | 30 |
October 2023

| S | M | T | W | T | F | S |
| --- | --- | --- | --- | --- | --- | --- |
| 1 | 2 | 3 | 4 | 5 | 6 | 7 |
| 8 | 9 | 10 | 11 | 12 | 13 | 14 |
| 15 | 16 | 17 | 18 | 19 | 20 | 21 |
| 22 | 23 | 24 | 25 | 26 | 27 | 28 |
| 29 | 30 | 31 | | | | |
November 2023

| S | M | T | W | T | F | S |
| --- | --- | --- | --- | --- | --- | --- |
| | | | 1 | 2 | 3 | 4 |
| 5 | 6 | 7 | 8 | 9 | 10 | 11 |
| 12 | 13 | 14 | 15 | 16 | 17 | 18 |
| 19 | 20 | 21 | 22 | 23 | 24 | 25 |
| 26 | 27 | 28 | 29 | 30 | | |
December 2023

| S | M | T | W | T | F | S |
| --- | --- | --- | --- | --- | --- | --- |
| | | | | | 1 | 2 |
| 3 | 4 | 5 | 6 | 7 | 8 | 9 |
| 10 | 11 | 12 | 13 | 14 | 15 | 16 |
| 17 | 18 | 19 | 20 | 21 | 22 | 23 |
| 24 | 25 | 26 | 27 | 28 | 29 | 30 |
| 31 | | | | | | |
January 2024

| S | M | T | W | T | F | S |
| --- | --- | --- | --- | --- | --- | --- |
| | 1 | 2 | 3 | 4 | 5 | 6 |
| 7 | 8 | 9 | 10 | 11 | 12 | 13 |
| 14 | 15 | 16 | 17 | 18 | 19 | 20 |
| 21 | 22 | 23 | 24 | 25 | 26 | 27 |
| 28 | 29 | 30 | 31 | | | |
Location
2220 Como Park Blvd, Lancaster, NY, USA
Date
September 03, 2023
On Sunday, September 3. 2023, the Buffalo Octagon Association will be hosting its 39th Annual Autumn Sports Classic Super Cruise for all makes and models of sports cars and fine touring automobiles. This family oriented event will be held at the Como Lake Park Casino, 2220 Como Park Blvd, Lancaster, New York, 14086.

Cruise will be from 10am to 3pm. It is free to the public, although there is a $10 fee for those entering a car. There will be food and beverages available, supplied by Steves Pig and Ox Roast, as well as games and door prizes for children and adults alike. We also have a 50/50 split raffle and a Chinese auction you have to see to believe!!!

Bring the whole family for a day of fun! Each year a portion of the proceeds from our show are donated to local charities. Come out and join in on the fun and games and see some of the nicest classic cars in the area! For more information visit our website above.
2 Members Attending this event ↵
Want to add yourself to the list of attendees?
Please Sign In — or Register a new account (it's free!)
event/2684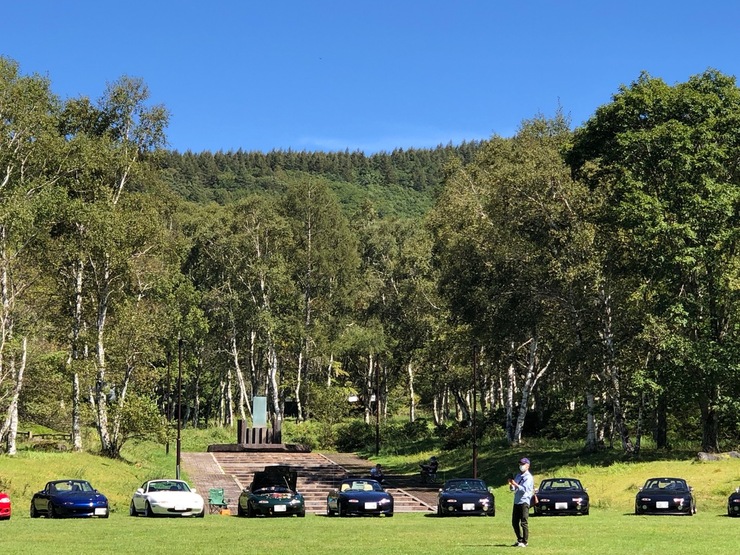 Location
Tateshina Park, Tatesina, Nagano, Japan
Date
October 01, 2023
M2 Meeting in Tateshina Park, no advance reservation is required.
0 Members Attending this event ↵
No members have indicated they are attending yet...
Want to add yourself to the list of attendees?
Please Sign In — or Register a new account (it's free!)
event/2714
Location
TCC South Campus, 5301 Campus D, Fort Worth, TX, USA
Date
October 07, 2023
Red River Triumph Club is proud to announce the 8th annual Red River European Car & Motorcycle Show, on October 7, 2023

The previous versions of the show had a good turnout, at a great location, and raised money for a good cause.

All European car and motorcycle marques are invited.
Registration is $25 per car. The form is at the show website.
All registration proceeds will go toward scholarships for students in the Automotive programs at Tarrant County College.*
Prizes will be awarded for top cars in each class, with classes for various nations and auto makers:
A minimum of 5 cars are required to make a class. The host club reserves the right to combine or split car classes to achieve more even distribution.
Awards: in each class, plus Best of Show and Club Participation
Come and enjoy the fine cars and bikes, beautiful campus, "door" prizes, a 50/50 raffle and a silent auction.

OCTOBER 7, 2023 – 10AM TO 2PM
TARRANT COUNTY COLLEGE, SOUTH CAMPUS
5301 CAMPUS DR.
FORT WORTH, TX 76119
1 Members Attending this event ↵
Want to add yourself to the list of attendees?
Please Sign In — or Register a new account (it's free!)
event/2721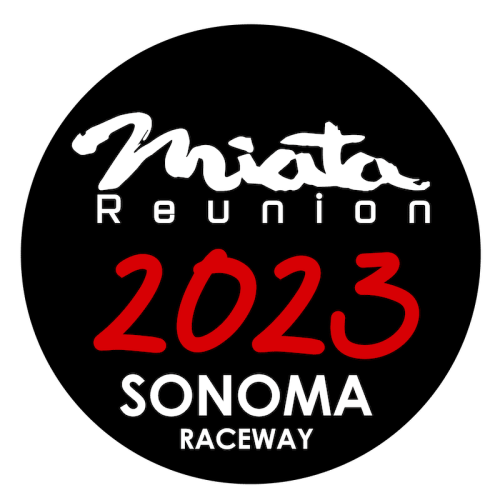 Location
Sonoma Raceway, 29355 Arnold Dr, Sonoma, CA, USA
Date
October 20, 2023
On-line registration opens at 9am Pacific on Saturday, May 27th. (More details to follow here at the website as we update it over the coming weeks)
1 Members Attending this event ↵
Want to add yourself to the list of attendees?
Please Sign In — or Register a new account (it's free!)
event/2628